5 reasons how living on Lake Garda can benefit your health
There is a link between our well-being and the location where we live in: there are some places that almost seem to invite us to slow down, where you can breathe better and where a short walk is enough to reduce anxiety. Lake Garda is definitely one of these places, thanks to its waters and the mountains that surround it.
There are many scientific studies that demonstrate how living near water and in the mountains has positive effects on our mental and physical well-being. Let's find out together 5 beneficial properties of life on Lake Garda.
1. A house on the lake reduces anxiety
Observing the water and the blue space every day allows us to relax and reduce stress. It is an ally for our psychological well-being and its sound is like a lullaby, it helps us to relax and calm anxiety.
2. Water makes us happy
Wallace J. Nichols tells it well in his beautiful book Blue Mind. The marine biologist has collected statistics, studies, experiences and discoveries from neurosciences that demonstrate how water, whether it is river, lake, sea or ocean, releases dopamine, serotonin and oxytocin, all chemicals linked to our happiness. Maybe it's because we're made of 75% water, maybe because it's our first habitat in the womb. The fact is that we have a very strong emotional and instinctive bond with water and therefore living on Lake Garda, or in other places near blue spaces, helps us to be happier. Is there anything more that we can ask from the place where we live?
3. Mountain means health
The pure air, the distance from cities' pollution and the beauty of nature make the mountain a perfect place to regenerate. Imagine having your home on Lake Garda and being able to reach amazing peaks with simple walks: feeling better with your body and mind has never been easier.
4. Mountain air, pure energy
Mountain air is rarefied due to lower pressure: to compensate, our red blood cells improve their ability to retain and transport oxygen, making us more energetic and improving our physical performance. We also like to remember that mountain air is a panacea for those suffering from respiratory allergies!
5. Nature makes us more creative
All nature, from the stream to the woods, from the tree to the lake, helps us to live better. Immersing ourselves in natural environments increases our creativity, stimulating ideas and concentration. The results are even more surprising (we get a 50% improvement) if we allow ourselves a few moments in the woods and lakes completely forgetting about technology and social media.
So it seems that living surrounded by crystal clear water and incredible mountains is among the best choices you can make for yourself. And Lake Garda is a blue jewel nestled between spectacular peaks and fascinating and lively villages, so we know it meets all the requirements.
But if Lake Garda means ample nature and countless benefits for our health, in this corner of Italy there is no shortage of events and moments of fun.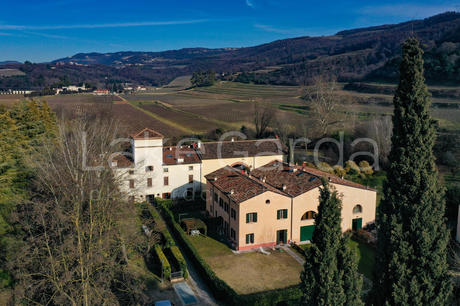 With these great reasons in mind it's time to take charge of your own health. So, if you're ready to move to Lake Garda, we'd love to help get you moving.
Call us for a chat via WhatsApp 0039 338 283788, or drop by and see us at
Lake Garda Real Estate
or send us an email at info@lakegardarealestate. We'd love to hear from you.